How to order from us

We've made it as easy as possible to order products from us – simply select your product(s) and enquire! – it's that easy!
Step One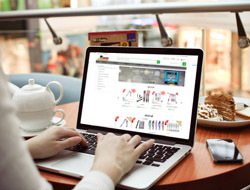 You can use the 'Request a Quote' form on every product page, or give us a call, fax us, or e-mail us. Once we receive your enquiry we will get back to you as soon as possible with a competitive quote and delivery date.
All we ask is that you let us have the following information to help us work out an accurate and competitive quote:
  The quantity of each product that you require
  The number of colours you would like branded on to the product
  The number of positions you would like branded on the product (for example, the barrel and clip of a pen)
  The date you would like the products delivered 
If you already have a design or logo, it would be helpful if you attach a copy of this. If you have any other comments you wish to add please do let us know.
We are determined to be as comptetive as possible with our quality products and keen pricing. So, if you receive a like for like quote on a similar product by anyone else, please contact us and we will try our best to match or beat it.
Step Two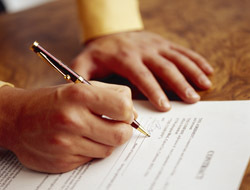 Once you have accepted our quote and are ready to order, simply post, fax or e-mail us a purchase order.
Once your order has been received, work on your artork can begin. Our studio is Mac and PC based and we prefer files in any of the following formats: Adobe Illustrator, Adobe Photoshop, hi-res PDF, EPS, JPEG, TIFF.
If this is not possible, just pop your logo on a fax or e-mail, or post it to us and we will start the artwork, re-drawing your logo, usually FREE of charge! Unfortunately, we are unabe to accept artwork which has been created in Microsoft Word (or similar). See our Artwork FAQ for more information.
Step Three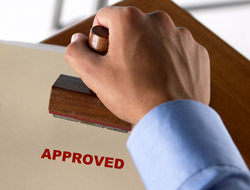 When your artwork has been completed, we will send you a proof by e-mail, fax or post, together with an artwork approval form. Please carefully check your logo, colour matches and spelling then sign the sheet to show that you approve the artwork and fax,
e-mail or post back to us. If any amendments that need to be made just let us know and we'll get an updated proof to you.
The sooner you get your approval back to us, the quicker we can get your product into production!